Based in Byron Bay, the company was the inspiration of Warren and Kerryn Meanwell, a couple who have devoted their lives to sun safe awareness and the provision of high quality, stylish clothing for people who revel in the great outdoors.
It all began in 1994 when Warren became alarmed by the devastating effects of skin cancer in fellow mine workers in WA. Warren and Kerryn began a campaign of awareness that made hardened sun lovers think about their own safety.
Their infectious personalities and passion for their work meant that people began to change old habits for new. Their focus became deeply personal when, in 2006 Warren was diagnosed with malignant melanoma. A bronzed Aussie, Warren had spent his young years surfing and sailing wearing nothing but board shorts.
In spite of his knowledge of this unforgiving disease, Warren never gave up hope and he continued to inspire everyone who came into contact with him. Even when confronted with devastating news, Warren made sure that doctors and nurses in the field knew that his company was out there to help others. Warren lost his brave battle in December 2010. He was 49.
A devoted father and husband, he left behind a son Matty and daughter Lara. Kerryn continues to honour their combined vision and her focus is centred on creating purpose out of her profound loss. In a world where big business dominates it is a brave choice but an essential one if awareness and solution are to compete with the risk of melanoma.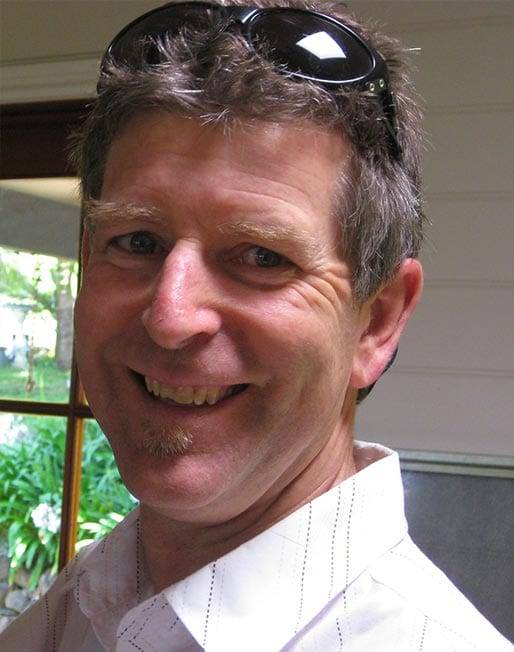 WARREN MEANWELL / 1961- 2010 aged 49